At Tacoma Energy we pride ourselves in our ability to be innovative.HVAC Manual J,D and S calculations have become part of the residential IECC and the Mechanical code in most parts of the country. What better way to be more efficient than having your Energy Specialist not only modeling your home for energy efficiently but also calculating your equipment, duct sizing and system load calculations.
Tacoma Energy will calculate your HVAC Manual J,D and S in room by room load calculations. Our drawings are crisp and to the point.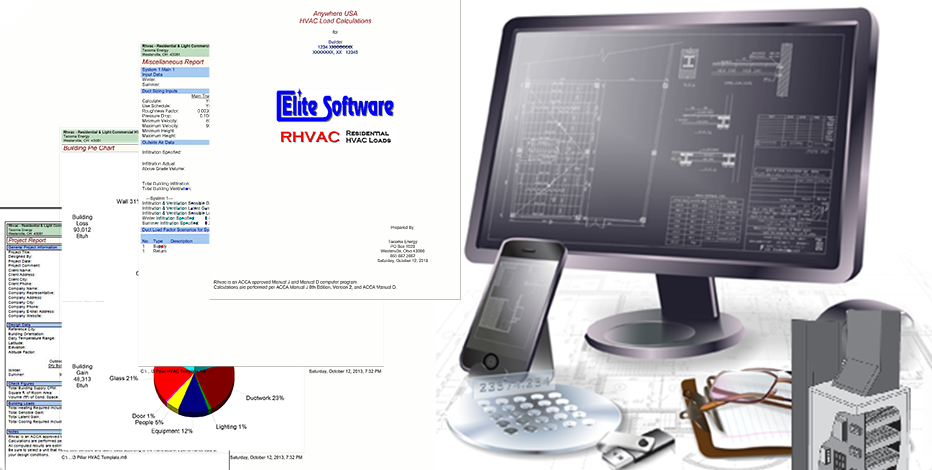 Pricing and turn around
Our pricing for Manual J,D and S Calculation start at $350.00. Our pricing schedule is simple and to the point. All pricing includes basement and or crawl. Our turn around for manual calculations is 1-7 days depending on your current modeling needs:
0-3500 sq. ft. $295.00
3501-5000 sq.ft  $365.00
5001-7000 sq.ft. $495.00
7000 sq.ft. and above, call for quote
1 day turn around, additional  $125.00
1-3 day turn around, additional  $75.00
4-7 day turn around, additional,  $0.00
More than 7 day turn around, $35.00 credit
"Saving You Money and Energy One Home at a Time"®
We model your project, load it to our builder site, an email notifies you it's ready, login to your portal to download all the documents you need for permitting, Pre-drywall inspection report, Final paper work necessary to get your final inspection and certificate of occupancy. Try it out.
View our "sample" builder portal. Login: info@tacomaenergy.org Password: 4jJqLZ
An example of HVAC calculations using Drawing Board for Duct Sizing to meet ACCA, Energy Star and code requirements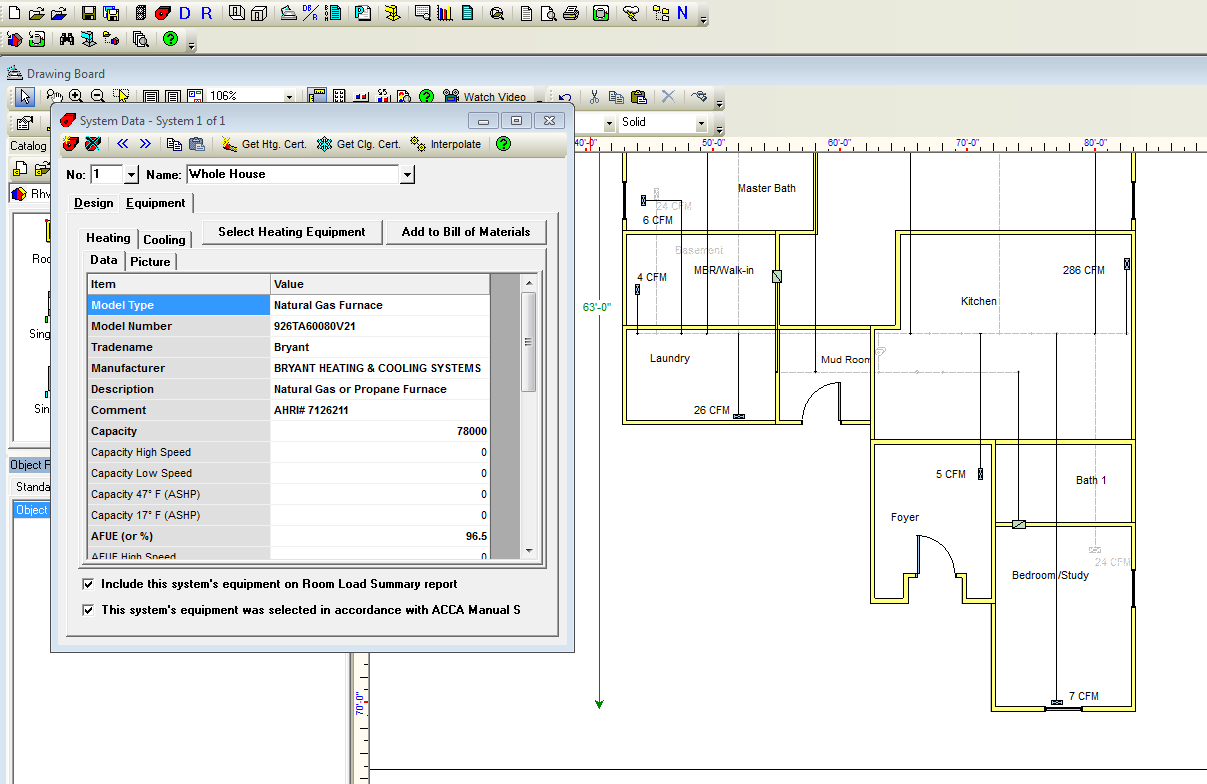 A sample of our HVAC calculations to meet code requirements